Becker's Gourmet Restaurant
Along the Icefields Parkway, just 5 minutes south of the Town of Jasper, you will find what is undoubtedly the finest restaurant in Jasper National Park, Becker's Gourmet Restaurant. Inspired gourmet meals are combined with an elegant yet intimate and relaxing atmosphere.
The magnificent view of Mount Kerkeslin and the Athabasca River enhances this most memorable dining experience. This is a truly comfortable environment where you can feel free to fully enjoy the superb service and to savour the incomparable fare.
For Dining Reservations call 780.852.3535
Daily starting: May 1, 2020 from 5:30pm with the last seating at 9pm.
If you wish to dine with us in our 100 seat restaurant, reservations are recommended and can be made at any time by visiting the front desk or by calling 780-852-3535.  Please note that during our value season, if the restaurant is quiet, we may close a little earlier than normal unless you have a reservation.
For your convenience, we do offer a children's menu for children under the age of 12. If you are only wanting to have a quiet and relaxing drink, or maybe just a dessert to end your evening, please feel free to join us in the restaurant as we have a tasty drink and dessert menu to offer.
For Dining Reservations call 780.852.3535. 
Follow Becker's Gourmet Restaurant on Facebook on Instagram.
---
Buffet Breakfast
Daily starting: May date to be announced.
Served in the restaurant from 8am to 11am daily. We offer a daily selection of fresh fruit, fresh pastries, a cheese and deli meats platter, toast/bagels/waffles, cereals, yogurt, scrambled eggs, bacon, sausages, hashbrowns, tea/coffee, and apple/orange juices. $16.00 per person.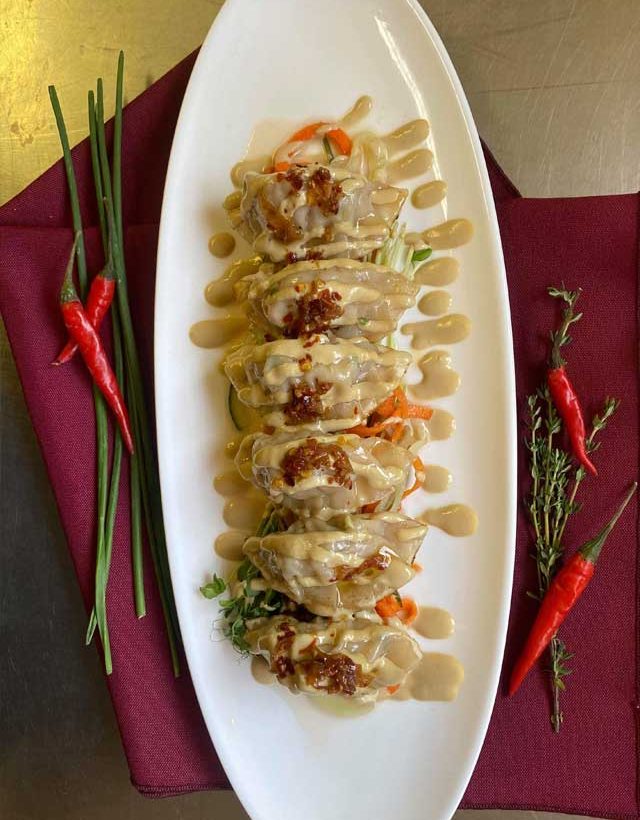 ---
Although we do not serve lunch in our restaurant, if you wish to have a boxed lunch we would be more than happy to make one for you. Boxed lunch forms are available in your chalets or at the front office. They must be brought to the office the night prior to pick up – pickup is any time before 11am. 
---
---
Becker's Chalets does not offer room service unfortunately. If you wish however, you are more than welcome to order a dessert or beverage to bring back to your chalet. Please ask the restaurant for more information, as we would be more than happy to accommodate you.
---
---
We also cater to small tour groups, family reunions and small weddings. Maximum of 30 people – unfortunately we do not have banquet rooms, so space is limited. Set menu's, special occasion cakes, and special requests can be arranged. For more information, please call us.
---
After Dinner & Dessert Menu
---
As with our food, we pride ourselves on providing high quality drinks and desserts at refreshingly reasonable prices.
Choose between classic cocktails with a twist, our locally produced beer, or one of our signature creations. We also offer an extensive wine list. Our dessert choices are to die for. How about a Vegan Dark Chocolate Date Bar or a Strawberry Shortcake Martini?
Come join us for a drink or a sweet treat and enjoy the magnificent view of Mount Kerkeslin and the Athabasca River.